History of the Nova Scotia Soccer League
---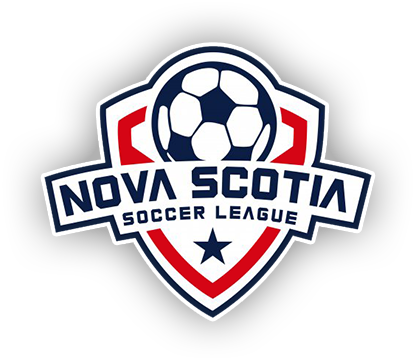 The Nova Scotia Soccer League - A Brief History
With the demise of the Atlantic Soccer League in 1982, the formation of the Nova Scotia Soccer League (NSSL) was established in time for the 1983 season. It was to take its place as the premier level for Senior Men's Soccer in the province.

Initial members of the league in 1983 were Dartmouth United Oland, Dartmouth Croatia, H.H Marshall's, Valley Cochranes, Dartmouth United Ocean Contractors and Halifax King of Donair

At the 1984 Soccer NS Annual General Meeting, the NSSL was directed to establish youth and women's divisions. The winner of each division would also be declared Provincial "A" Champions in their category, and go on to represent Nova Scotia nationally. The decision led to the organization of under-14, under-16, and under-18 boys and girls divisions, as well as a Senior A Women's division. This decision further enhanced the standing of teams in the NSSL and lead to them becoming the focal points for soccer in throughout the Province.
On April 1, 2018 Soccer Nova Scotia took over the operation of the NSSL and proceeded to absorb the teams of the province's biggest grassroots/community league, the Capital Inter District Soccer League and the Metropolitan Indoor Soccer League to form the New Nova Scotia Soccer League to provide province wide competition for all tiers of soccer from U-9 to Senior. The amalgamation created the province's largest sport league both outdoor (345 teams) and indoor (272 teams)
In many ways last year (2018) was the beginning of a new era for the Nova Scotia Soccer League. New structure ,new mandate. As the league moves forward it's important that some of the key players, coaches, builders and sponsors of the 1983-2017 period are acknowledged

Notable Women Players
Sally Pirie, Gunn Baldursson, Janice Cossar, Lynne Robertson, Dana Holmes, Carla Perry, Cindy Montgomerie, Belinda Campbell, Stephanie Johnson, Suzanne Muir, Allison Tuton, Kate Gillespie, Suzanne Gerrior, Mary Beth Bowie, Katie Radchuk and Sarah Kozy

Notable Men Players
Craig Janc, Lewis Page, John Evans, Mike Hasiuk, Neil Sedgwick, Ante Jazic, Ross Webb, Ron Buckley, Phil Boyle, Milo Negulic, Ed Beazley, Costa Elles, George Kyriakakos Doug Hadley and Mark Ellis

Notable Coaches
Stephen Hart, Terry MacDonald, Colin Wilson, John Kehoe, Brian Shaw, Pat Nearing, Barry Finemore, Wendell MacGibbon, Bob Rumscheidt, Manuel Escobar, Susan Marshall and Cathy Marshall.
Notable Builders
George Athanasiou, Bruce Henderson, Peter Hutchins, Duncan Gray, John Coxon and Cathy Burke.

Notable Team Sponsors
King of Donair, Athens Restaurant, HH Marshall's, Halifax City Mazda, Tropicana, and Elegant Flooring
Notable League Sponsors
Eastlink